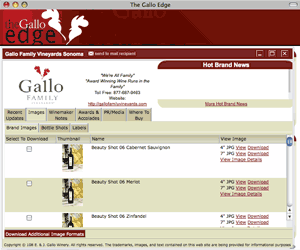 The Gallo Edge is the retailer's information resource for Gallo Winery products and promotions, including tasting notes, brand visuals and award & accolade information for E&J Gallo brands.
Visit The Gallo Edge now for:
Brand images
Brand labels
Winemaker notes
Vineyard photography
Need access? Contact your Regional Trade Marketing Manager.